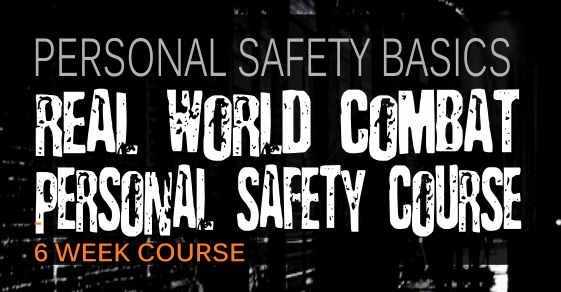 Get a solid foundation of self-defence that works on the street and can be performed by anyone, regardless of your age, gender, size or self-defence experience.
You Will Learn:
– CONTROLLING AND OVERCOMING FEAR
– ASSAULT AVOIDANCE STRATEGIES
– WHY TRYING TO PUNCH YOUR ATTACKER IS STUPID!
– BEST, MOST EFFECTIVE STRIKING TECHNIQUES
– YOUR SIMPLE 5 STEP ACTION PLAN
– UNIQUE WAY TO ESCAPE IF PINNED ON GROUND
– MOST COMMON FORMS OF ATTACK AND YOUR MOST LOGICAL OPTION TO THWART THEM
– EASILY DEAL WITH CHOKES AND GRABS
– BEST DIRTY TACTICS
– LEGAL RESPONSIBILITIES
Plus a stack more…
WHEN: TBA
TIME: TBA
WHERE: TBA
Investment: Only $199 for the full course (includes certificate of completion or grade ranking).
NOTE:
WHAT YOU'LL GET OUT OF THE COURSE:
– You'll feel safer
– You'll have more confidence, knowing you have superior skills to protect..
– You will know that you have a massive advantage over a would-be attacker
– You will have a heap of fun
100%MONEY BACK GUARANTEE
If, by the end of the course, you do not feel more confident in your ability to protect your yourself from a REAL WORLD attack, John will refund your money in full.
To book your spot for your FREE information session, email us or call 1300 530 783 today.