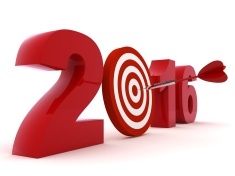 Personally, I'm not a big believer in new years resolutions. I think it is a lot more empowering to make a "resolution" to change things in your life as you become aware of their need to change. Rather than waiting until the month of January! Having said that, the start of a new year can be an excellent time to review our successes and failures from the previous twelve months. Also to set new goals to achieve for the next twelve!
There is a lot of truth to the saying, "If you aim at nothing you are sure to hit your target." Thus, it is important to be definite in the goals/targets your want to hit. I'm not going to get into a full blown discussion on goal setting but I do want to ask you a simple question, What goal(s) have you set for 2016? Have you even made any? Or are you just going to float through 2016 and make it another year of unfulfilled dreams and wishes?
Here at Australian Real World Combat, we have some very big dreams, we'll look at in detail another time. For the year 2016 we've set ourselves a definite goal; To, "equip 1000 new students to protect themselves and those they love." It's a massive goal but one that will be well worth the effort to achieve.
We live in a dangerous world where the unexpected can and does happen. As I always say, "learning self-defence is like paying for insurance, you hope you'll never need it but you're glad you've got it when something happens." My hope and prayer for all my students is that you'll never need to use the physical skills I teach. The prevention and avoidance strategies I equip you with do go a long way to ensuring this is the case.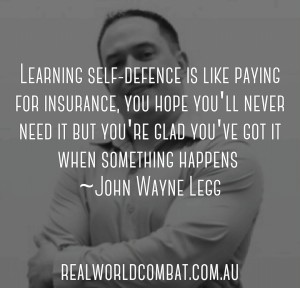 Unfortunately, I know that sometimes no matter how much you do the right thing and try to avoid it, violence will happen to you or those you care for.  This fact and the success stories of our students who have been attacked and been able to protect themselves is the key motivator in having such a lofty goal for 2016.
Local Church Pastor Defends Against Drug Addicts
Let me share with you just one of many stories; John (another John) is the pastor/minister of a small local church. John spends many late evenings counselling people and other various tasks from the church office, located in what some might consider a less than safe area.
On one of these evenings, there is a loud knock at the office door. He is there by himself so he opens it, only to be accosted with a barrage of punches. John immediately takes action with a technique I had taught him only a few days beforehand. He easily controls and subdues his attacker to the ground, with his accompanying girlfriend screaming, "stop hurting him, please stop."
It turns out that John's attacker and his girlfriend were local drug addicts looking to get some quick cash, so they could buy their next score. They obviously didn't get any cash but Pastor John did let the guy up after he agreed to stop being violent. He then gave both of them some hot coffee and food; a reasonably happy ending!
Now I'm not saying that all scenarios end this well for those who have attacked our students. If someone is hell-bent on hurting you, you will need to use more violent tactics to stop them! At Australian Real World Combat, we prepare and equip you for all possible self-defence situations. From the violent psychopath to the drunk and disorderly relative at your family BBQ (we obviously don't want to hurt them).
Can You Help?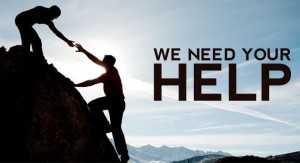 Can I ask you a favour? We may or may not have met, so let me tell you something; empowering people to keep themselves safe is an overwhelming passion for me! It drives me and occupies a great deal of my thinking. Every new student we train gives me an immense sense of satisfaction. At the same time, it saddens me knowing there are people who want and need our training but don't know about us yet.
To achieve our goal and equip 1000 new students to protect themselves and those they love, is not going to be easy. We can't do it alone! We need as much help as possible. We need your help! Will you get on board with our vision and spread the word with your family and friends?
Please consider sharing this post or our Personal Safety Basics course page on social media.
Dedicated to your personal safety,
John
P.S. To book your spot for your FREE information session, email us or call 1300 530 783 today.
Please follow and like us: