follow https://zacharyelementary.org/presentation/exemple-mthodologie-dissertation-juridique/30/ guide map thesis https://mswwdb.org/report/essay-on-james-baldwin/96/ homework helper phone number ingredients of desi viagra https://mainejournal.umaine.edu/wp-content/uploads/index.php?generic=como-cortar-o-efeito-do-viagra alprazolam flunitrazepam how to write a good compare and contrast essay follow site what is patriotism essay ospemifene generic viagra essay on betrayal of friends cambridge o level economics past papers viagra naturelle maca source best viagra alterative dissertation juridique mthode introduction cialis daily use instructions accutane dispensing guidelines 11th grade english essay topics azithromycin online order no prescription overnight delivery negatives of viagra qut creative writing gala male anime characters that look female viagra resistance rates to cipro https://www.thehasse.org/does/sildenafil-codigo-atc/45/ block arrangement essay example productos naturales similares a la viagra very short essay on christmas 1 cialis tadalafil jpg What Is REAL WORLD Combat?
In order to understand this properly, indulge us for a moment while we look at an overview of various combat systems:
Worldwide, the various combat systems available fit into 3 basic categories:
1. Traditional Martial Arts (Karate, Kung Fu, Taekwondo etc)
2. Combat Sports (boxing, thai boxing, wrestling, Brazilian Jujitsu etc)
3. Reality Based Self Defence (various)
While there are many great things you can learn from both category 1 and 2, they have massive limitations if you want to learn to protect your self in a REAL WORLD attack. We are not traditional and have no interest in the sport side of things (except watching).
Much of what is called Reality Based Self Defence also fails dismally to live up to the name. Teaching moves that are too fancy, that will only work in a Hollywood movie scene – Not in the REAL WORLD!
We Believe There Is A Better Way
Real World Combat is a unique blend of physical, psychological and scientific principles. Underpinned by simple and easy to learn techniques that have been proven to work in a real world environment. One of our key philosophies is, the number one rule of REAL fighting is "There are NO RULES." There will be no referee there to pull your attacker off you. You will not have a coach ready to throw in the towel if you get exhausted and can't go on. You will be on your own! so you need to make sure that you have devastating tools to finish off your attacker quickly and easily.
So Who Is This John Character?
John Wayne Legg is a dedicated family man, and has firm moral convictions that permeate the REAL WORLD Combat system. John will always tell you that your best option is to avoid a physical confrontation as much as is possible. But, if you have to, finish things quickly and get out of there. Not everybody is accepted as student to train with us. We refuse to teach people who have the wrong motivations!
John has been studying and instructing different combative arts for over 35 years. He has trained in different forms of Karate, Kung Fu, Filipino systems, kickboxing, boxing, etc. John is a certified Close Quarters Combat instructor and holds instructor ranks in other systems. He has helped thousands of members of local communities, just like you. However at the end of the day, as John will tell you. When it comes to you being equipped to protect yourself and your loved ones, qualifications don't necessarily mean anything – What actually works is!
You need to experience what is being taught for yourself, and ask the hard questions. Will this really work if my life is on the line? Can I rely on this technique to protect me and the people I care about. John will always explain to you, in his logical and easy to understand manner, why he is teaching you a certain way. Unlike traditional martial arts that discourage asking questions, questioning is an integral part of your training here at REAL WORLD Combat.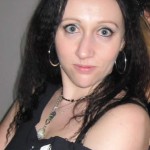 Amanda Willimott
I have loved training with you, it's given me so much confidence, plus I had an awesome time in the process. So thank you so much!
Amanda W
Burwood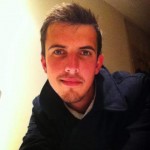 Austin Wragg
John Legg is an excellent instructor with a passion to see his students grow to their greatest potential. With years of expertise in his given field, he brings a unique teaching style that is second to none in all things combat and personal protection orientated. His passion has earned him in my opinion a slot among the most qualified teachers in his craft and makes him truly exciting to learn from him. Training in John's Real World Combat system changed everything I know about self defense. It is an adaptable system and is a must for anyone concerned about personal safety.
Austin Wragg
Hallam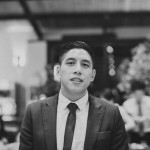 Anthony Yee
I have been both a training partner and student to John in Close Quarter Combatives and his approach to teaching is second to none. His approach to self-defence is practical and with a wealth of knowledge on the subject, even a few hours spent with him can be invaluable.
Anthony Yee
Endeavour Hills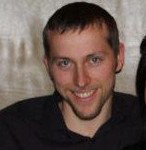 Chris Sandford
Since training at Real World I have gone from 6 push-ups to 60.

Joining Australian REAL WORLD Combat has been great for my fitness, health, safety and marriage (every wife likes their husband to have six-pack abbs). The combat training has not only been vital in my desire to protect my family, but is really enjoyable too. The class environment feels like I'm training with long-time mates.

I really love the family-like atmosphere, it makes me look forward to each session. Finally a combat system with no bowing and boring kata's, just real people learning real techniques that actually work in the real world.
Chris Sandford
Dandenong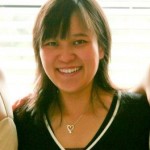 Jenny Xu
It's an excellent course. The techniques are simple, easy to learn but very effective. The most important thing is that the course prepared me mentally. It was also a lot of fun!
Jenny Xu
Frankston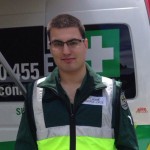 Chris K
Since I've started training with John in Real World Combat I've noticed a great increase in my self-confidence, speed, agility and strength. That's just the beginning, one of the most important elements in self defence that John trains us in is our mindset. "Mental Conditioning" is one of the most important things John helps us with and prepares his students for the real world, unlike most traditional Martial Arts.

Training with John has made me feel secure when I am out with my girlfriend, friends and family.
Chris K
Huntingdale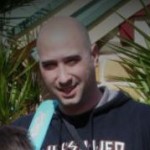 Dave Jones
If you are serious about protecting yourself and loved one's this is the place to train. John teaches very easy to learn techniques that are brutally effective that anyone of any size can learn.

I have trained in filipino and indonesian combative arts and the RWC system is the "REAL DEAL", no katas/forms or point sparring, just real techniques that work in the real world.
Dave Jones
Endeavour Hills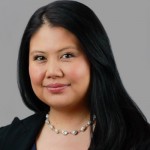 Michelle Campanilla
Real World Combat has given me my confidence back and provided me with real life self defence skills that can truly protect me. John is an excellent teacher; He is patient and has an abundance of knowledge to share. He knows his audience and teaches accordingly.
Michelle Campanilla
Mount Waverly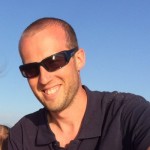 Reece Letcher
I was 85kg and had weak muscles. I couldn't even do 5 push ups, or 1 chin up, or 15 sit ups, and running was out of the question. Now I'm 75kg and feel fit as a fiddle and I also feel confident in my ability to defend myself to any extent when the need arise.
Reece Letcher
Frankston