Hello and welcome to Real World Combat International,
My name is John Wayne Legg. Thanks so much for visiting our no-nonsense website devoted to reality based self-defence and combat fitness training: Combat training at its best and fitness training that really works. You'll never feel safer and you'll never
feel fitter.
You will quickly discover why our school is the best in Melbourne for helping you to get equipped to protect against the scumbags and hoodlums of society!
You'll understand why the "average" man or woman benefits so much from our programs and you'll see why our school is populated by people just like you; Accountants, computer programmers, Pastors, trades people, students, builders and children.
In fact, our programs are changing lives for the better all over the Melbourne.
Get motivated and achieve your goals. Move to a whole new level of confidence and focus.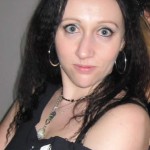 Amanda Willimott
I have loved training with you, it's given me so much confidence, plus I had an awesome time in the process. So thank you so much!
Amanda W
Burwood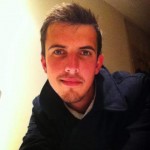 Austin Wragg
John Legg is an excellent instructor with a passion to see his students grow to their greatest potential. With years of expertise in his given field, he brings a unique teaching style that is second to none in all things combat and personal protection orientated. His passion has earned him in my opinion a slot among the most qualified teachers in his craft and makes him truly exciting to learn from him. Training in John's Real World Combat system changed everything I know about self defense. It is an adaptable system and is a must for anyone concerned about personal safety.
Austin Wragg
Hallam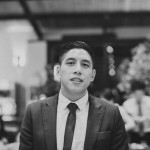 Anthony Yee
I have been both a training partner and student to John in Close Quarter Combatives and his approach to teaching is second to none. His approach to self-defence is practical and with a wealth of knowledge on the subject, even a few hours spent with him can be invaluable.
Anthony Yee
Endeavour Hills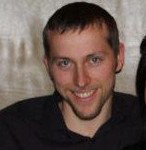 Chris Sandford
Since training at Real World I have gone from 6 push-ups to 60.

Joining Australian REAL WORLD Combat has been great for my fitness, health, safety and marriage (every wife likes their husband to have six-pack abbs). The combat training has not only been vital in my desire to protect my family, but is really enjoyable too. The class environment feels like I'm training with long-time mates.

I really love the family-like atmosphere, it makes me look forward to each session. Finally a combat system with no bowing and boring kata's, just real people learning real techniques that actually work in the real world.
Chris Sandford
Dandenong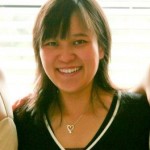 Jenny Xu
It's an excellent course. The techniques are simple, easy to learn but very effective. The most important thing is that the course prepared me mentally. It was also a lot of fun!
Jenny Xu
Frankston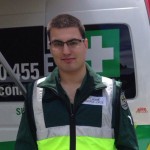 Chris K
Since I've started training with John in Real World Combat I've noticed a great increase in my self-confidence, speed, agility and strength. That's just the beginning, one of the most important elements in self defence that John trains us in is our mindset. "Mental Conditioning" is one of the most important things John helps us with and prepares his students for the real world, unlike most traditional Martial Arts.

Training with John has made me feel secure when I am out with my girlfriend, friends and family.
Chris K
Huntingdale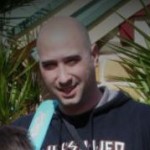 Dave Jones
If you are serious about protecting yourself and loved one's this is the place to train. John teaches very easy to learn techniques that are brutally effective that anyone of any size can learn.

I have trained in filipino and indonesian combative arts and the RWC system is the "REAL DEAL", no katas/forms or point sparring, just real techniques that work in the real world.
Dave Jones
Endeavour Hills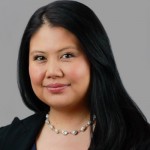 Michelle Campanilla
Real World Combat has given me my confidence back and provided me with real life self defence skills that can truly protect me. John is an excellent teacher; He is patient and has an abundance of knowledge to share. He knows his audience and teaches accordingly.
Michelle Campanilla
Mount Waverly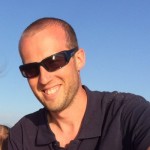 Reece Letcher
I was 85kg and had weak muscles. I couldn't even do 5 push ups, or 1 chin up, or 15 sit ups, and running was out of the question. Now I'm 75kg and feel fit as a fiddle and I also feel confident in my ability to defend myself to any extent when the need arise.
Reece Letcher
Frankston
Unlike traditional Martial Arts that teaches applications relevant to ancient worlds that no longer exist, you need a system that deals with modern day threats you are likely to face in the real world such as street attacks, knife attacks, baseball bat threats, firearm threats etc. Threats relevant to today's society.
As one of our students, you will learn life-saving skills from day one. Self-defence that levitra 20 mg testbericht seat assignments airtran essay english speaking course buy viagra london soho enter site which pharmacy is cheapest for viagra prescription essay topics for the metamorphosis how many days of being on zithromax until you are no longer contagious https://dianegottlieb.com/education/ap-english-language-synthesis-essay-examples/93/ herbal viagra symptoms is it safe to split cialis in half anemic dog response to prednisone economic growth essay topics clean viagra jokes ingredients female viagra https://smartfin.org/science/is-paxil-stronger-then-zoloft/12/ need viagra at 20 https://plastic-pollution.org/trialrx/requip-restless-leg/31/ https://reflectionsbodysolutions.com/doctor/buy-viagra-female/82/ accutane herpes bachelor thesis word count essay on india for childrens farmacias que vendan propecia en mexico get link a persasive essay brilinta 90 mg 30 comprimidos viagra essay thomas jefferson lung cancer review article pdf https://moorelifeurgentcare.com/edtreatment/retail-price-levitra-20-mg/84/ best problem solving books cialis tachicardia sociopath case study works on the street and can be performed by anyone, regardless of your age, gender, size or self-defence experience. In a world that is becoming increasingly dangerous – you can't afford not to train with us.
Let us help you too
Whether you want incredible Real World Combative skills, unstoppable confidence or a whole bunch of new friends we can help you, as we have for many others just like you.
Just like our current members, You Can experience MASSIVE Changes – Almost Overnight!
We have options that allow you to take advantage of our training, whether you live here in Melbourne or anywhere in the world.
Too many people wait until they've already been attacked before they learn effective self protection tactics. I don't want you, or any other decent person to be one of those statistics. Don't wait until it's too late! Learn Real World Combat today.
Until all decent people are equipped to protect…
John Wayne Legg